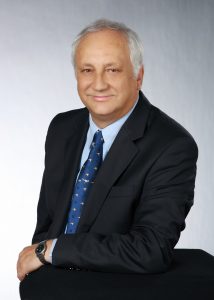 As the popular saying goes: "The one thing that no one can ever take away from you is your education". Indeed, education is the wisest investment in yourself, the most important journey in your life that opens up exciting new opportunities for professional development and enriches your personal life.
Our university is set out to help you achieve your professional and personal goals. We are small and ambitious, and this is our strength. We create a unique environment in which we respect each participant's individuality and special needs, and where nobody is just a student number.
Our goal is to create an academic community at EUOB that is diverse, ambitious, open-minded and thriving on change. We aim at attracting students from a broad range of academic and professional backgrounds, as well as different cultures, and our staff and our faculty are just like that. We are sure you'll benefit from such a diverse and friendly environment, and will enjoy learning with us and with your peers. We also hope you'll have much to contribute to the learning of others, by eagerly sharing your own perspectives, knowledge and experience.
We offer academic programmes at undergraduate and graduate levels. We have plans to also offer post-graduate certificate and MBA programs. Being a practical-oriented university, we pay special attention to the practical relevance of our academic programmes and students' professional skills development.
Based on its 20 years of experience, EUOB continues to forge its future with new programme initiatives, up-to-date curricula, new research endeavours, faculty development, international collaborations and industry partnerships. Anew location of the university – in the bustling business district of Warsaw – has   been the catalyst of change and the source of revival. As Rector, I am deeply committed to attracting a body of students and faculty that is dedicated to academic excellence and service to society. In our international efforts, we are expanding our network of partner institutions that span Europe and North America.
The programmes we offer have been carefully crafted with you in mind, and I invite you to discover them. The education and experience you'll gain with us can be the strongest factors in shaping your professional capacity and personal life. Through interactions with your classmates, professors and tutors, and through your readings and participation in case studies, assignments, simulations, exercises and tests, you'll be exploring new learning horizons. And you'll have at your service our dedicated administrative staff to help you in any aspect of the learning process, and beyond.
If you wish to talk about your possible adventure with the  European University of Business, please do not hesitate to contact me personally, by e-mail (rektor.nowak@euob.eu) or by calling the Rector's Office.
Professor Jan Nowak
Rector